Solution Overview
Your career site should work to attract, engage, and convert qualified candidates whose personalities mesh well with your culture. To achieve this, your website must promote you as an employer of choice, while providing meaningful insight into your culture, employee experience, workplace environment, practices, programs and policies. Serving as the central element of your talent strategy, your career site must define who you're looking for, and compel them to work with you.
Adverto's Careers EcoSystem is optimized to deliver a rich, compelling and enjoyable seeker experience with the goal of communicating your employer brand story. The platform adapts to all screen sizes and is optimized to be accessible for users of all abilities. The solution also includes a powerful job search engine that leverages artificial intelligence and machine learning, while enabling veterans to search using their MOC.
Supported by a team of passionate experts, your Careers EcoSystem will become an essential part of your talent attraction and retention strategy.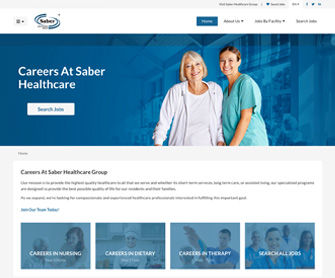 RESPONSIVE & ACCESSIBLE
Deploy A Modern Candidate Engagement Platform
Adverto's Careers EcoSystem adapts to all screens whether large displays like TVs, to all monitor sizes, including smartphones and tablets regardless of the rotation.
From our design-approach, to fully accessible features, we've carefully optimized an experience for users of diverse abilities.
POWERFUL JOB SEARCH
Leverage Artificial Intelligence & Machine Learning
Instead of relying on simple keyword searches that are often plagued by company jargon, typos, or irrelevant results, the Adverto Careers EcoSystem uses machine learning technology to better understand job content and jobseeker intent.
Enhancing the job search experience will generate great seeker engagement and fill your talent pipeline with more applications.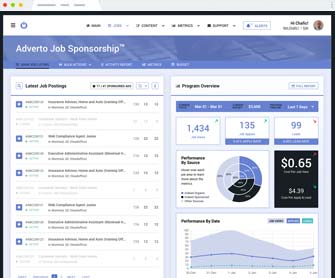 JOB DISTRIBUTION & AGGREGATION
Expand Your Seeker Audience & Enrich Your Talent Pipeline
Whether you use an Applicant Tracking System or Adverto's JMP Solution to post jobs, the Adverto Careers EcoSystem increases your seeker reach.
The solution optimizes your jobs for search engines, integrating with paid job boards, and automatically publishing them on Google For Jobs and other free aggregators.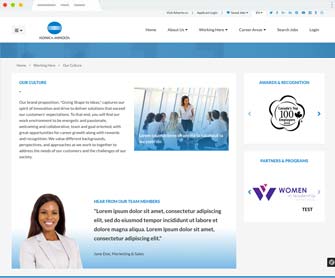 EMPLOYER BRAND INTEGRATION
Promote Your Employer Brand & Engage The Right Talent
In order to attract the right talent, the Adverto Careers EcoSystem is built to effectively promote your employer brand story through a variety of candidate experiences.
Whether you promote your culture using rich visuals and compelling copy, or leverage authentic employee testimonials, the solution is built to adapt to your unique approach.

Creative Foods defined their Employer Brand to appeal to prospective applicants, and better engage current employees.
With a focus on employee testimonials, their career site received rave reviews building a strong pipeline of informed and engaged applicants.